Vote.org has helped more than 1.5 million people register to vote.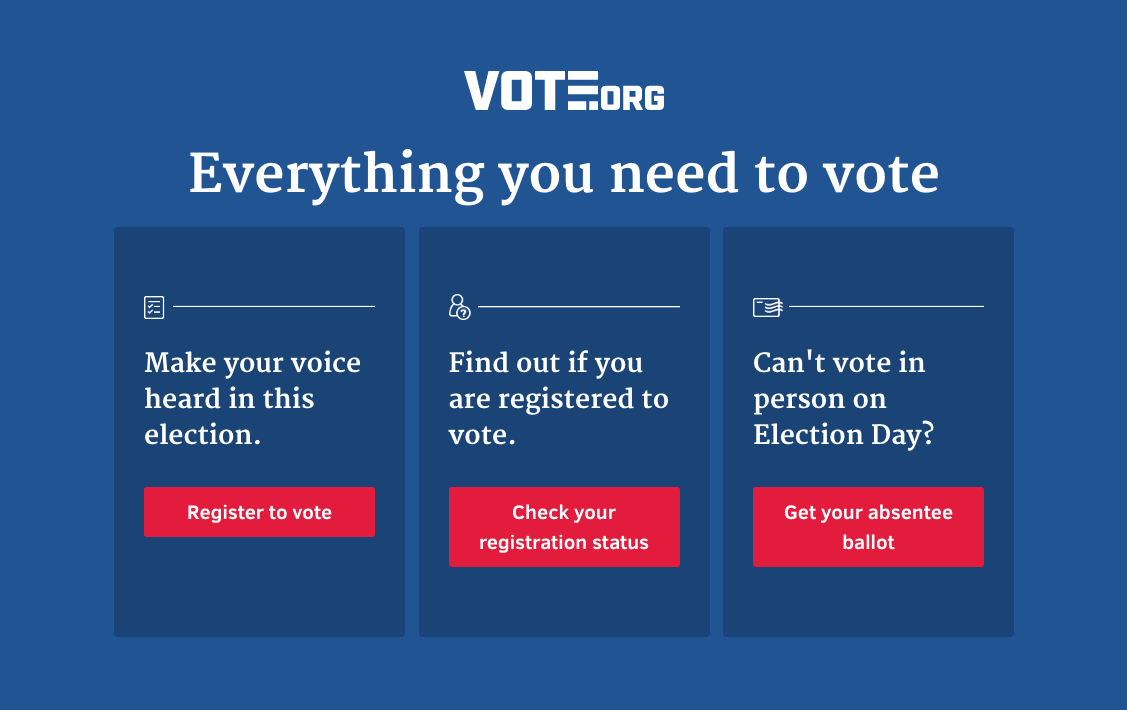 What it does
Vote.org makes it easy to vote.
Their mission is to get to 100% voter turnout in the United States. To accomplish that, they're building tech that removes barriers to voting. On Vote.org, you can register to vote, check your voter registration status, or get an absentee ballot.
The problem
Voter turnout in the United States is notoriously low. According to the U.S. Election Project, the highest turnout we've seen since 1980 was during the 2008 presidential election, and even then, only 61.6% of the eligible voting population went to the polls.
"The enormity of the problem keeps me up at night. We are a nation of nonvoters, and trying to address that quickly and without spending billions of dollars keeps me awake," says founder Debra Cleaver.
Many believe turnout is low because Americans aren't interested in politics—but that simply isn't true. The real issue is the antiquated process that has become a barrier for many people.
If you visit any government website to learn how to update your voter status or register to vote, you're inundated with information. Furthermore, voter ID laws enacted in a number of states prevent many people with no permanent address or a different address from voting. This immediately adds a layer of difficulty for college students or anyone who doesn't have a driver's license.
"Young voters, low income voters, and voters of color are more likely to face trouble voting at the polls than older, whiter and wealthier voters," Cleaver says. By removing the roadblocks that prevent disenfranchised groups from voting, Vote.org empowers people to fight back against a broken system.
Unlike typical nonprofits that rely on grants and fundraising, Vote.org offers technology that can be white-labeled for a fee. This approach both increases the number of people voting, and dramatically reduces the cost of registering a voter.
Why now?
We do almost everything online, and we need to make voting just as accessible as sharing photos and accessing bank statements. With the presidential election approaching this November, it's more important than ever to shine a spotlight on voter turnout, and get more American voices heard.
What's next?
Today, Vote.org makes it easy for anyone to register to vote and get their absentee ballot -- and they want people to be able to do both from their smartphones. Eventually, they plan to streamline the voting process to allow voters in all 50 states to register to vote and cast their ballots simply by signing their name on their smartphone.
What we liked about Vote.org
"We want to see 100% voter turnout, and we believe technology like Vote.org is the key to making that happen."
- Tim Brady, Partner, Y Combinator

"Debra is a force of nature. She has an incredible passion for this mission. We were impressed that Vote.org has already made such a great impact and hope we can help in scaling the reach of the organization." - Geoff Ralston, Partner, Y Combinator
About the founder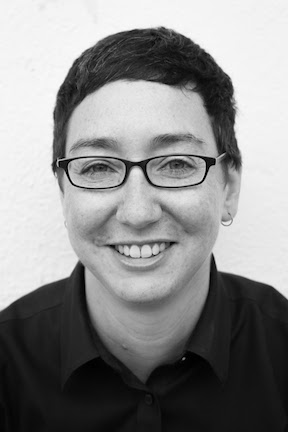 For the last eight years, Debra Cleaver has focused on making it easy for people to get their absentee ballot and vote from anywhere with an organization called "Long Distance Voter," which recently relaunched as Vote.org. The organization helped over 1.5 million people register to vote with only a budget of $366k. Prior to Long Distance Voter, Debra worked as a product manager at Change.org.