Just two days before their Sorority Formal, William Ault watched as his date Sara Kiparizoska frantically rifled through her closet, trying to decide what to wear. She had already worn all of her own dresses and most of her roommates' dresses as well.
Sara and William decided then that they would build a marketplace for dress rental at Ole Miss, and soon after, Curtsy was born.
What it is
Curtsy is a mobile app that lets women rent dresses from other women in their neighborhood. Women can browse nearby closets and post their own dresses to make money.
Unlike Rent the Runway and 99dresses (YC W12), Curtsy is hyperlocal. There's no need for shipping. Users can request a dress and meet up with the owner in a matter of hours. Because users set their own prices, Curtsy dresses are half as expensive as existing options, averaging about $30.
"Most women wait until the last minute to decide what to wear, and dress rental companies like Rent the Runway can't deliver in that window without steep fees," says Sara, Head of Marketing at Curtsy.
Curtsy takes 30% per transaction from the dress owner, and a $5 flat fee from the borrower to cover any potential damages to the dress.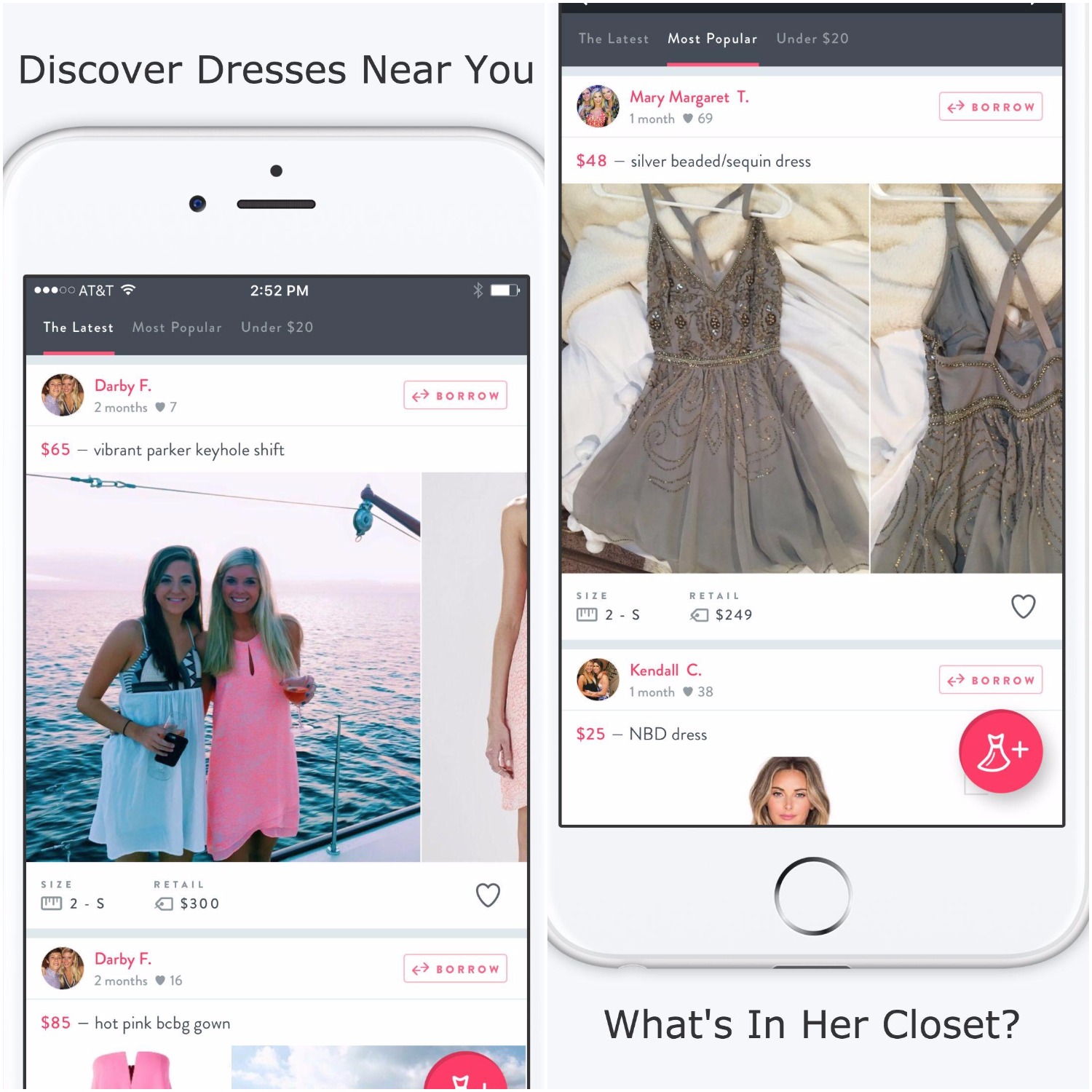 Why now?
Peer-to-peer dress rental isn't a new idea, but Curtsy is tackling it from a new angle. They're starting with college students, who dress up for 20 events a year on average and live in close proximity to each other.
With their launch at University of Mississippi, Curtsy has shown this service is something people want. In just 3 months at Ole Miss, over 3,000 members signed up and posted more than 1,800 dresses. Those dresses were rented 320 times, and they saw 30% weekly growth over the semester.
Power user Mary Margaret Tardy has about 30 dresses on the app, including one that was rented almost every weekend last semester. She likes to joke that she's used the money she made on Curtsy to purchase even more dresses.
What's next?
Curtsy is currently at the University of Mississippi, Mississippi State, and University of Georgia. This summer, Curtsy will expand to 16 additional schools across the Southeast and launch experiments in cities like Dallas and Charleston.
Long term, they want to appeal not only to college students but to young professionals in cities. Their goal is to change the way women shop and support the growing trends of fast-fashion and the single-use dress.
What YC liked about Curtsy:
"Dress shopping is still a broken, inconvenient process and Curtsy's fixing it. We were impressed with their unique customer acquisition and hyperlocal approach. While colleges might be out of session, wedding and summer party season is in full swing so we're super excited to see Curtsy further expand in the coming months."
- Adora Cheung, Partner, Y Combinator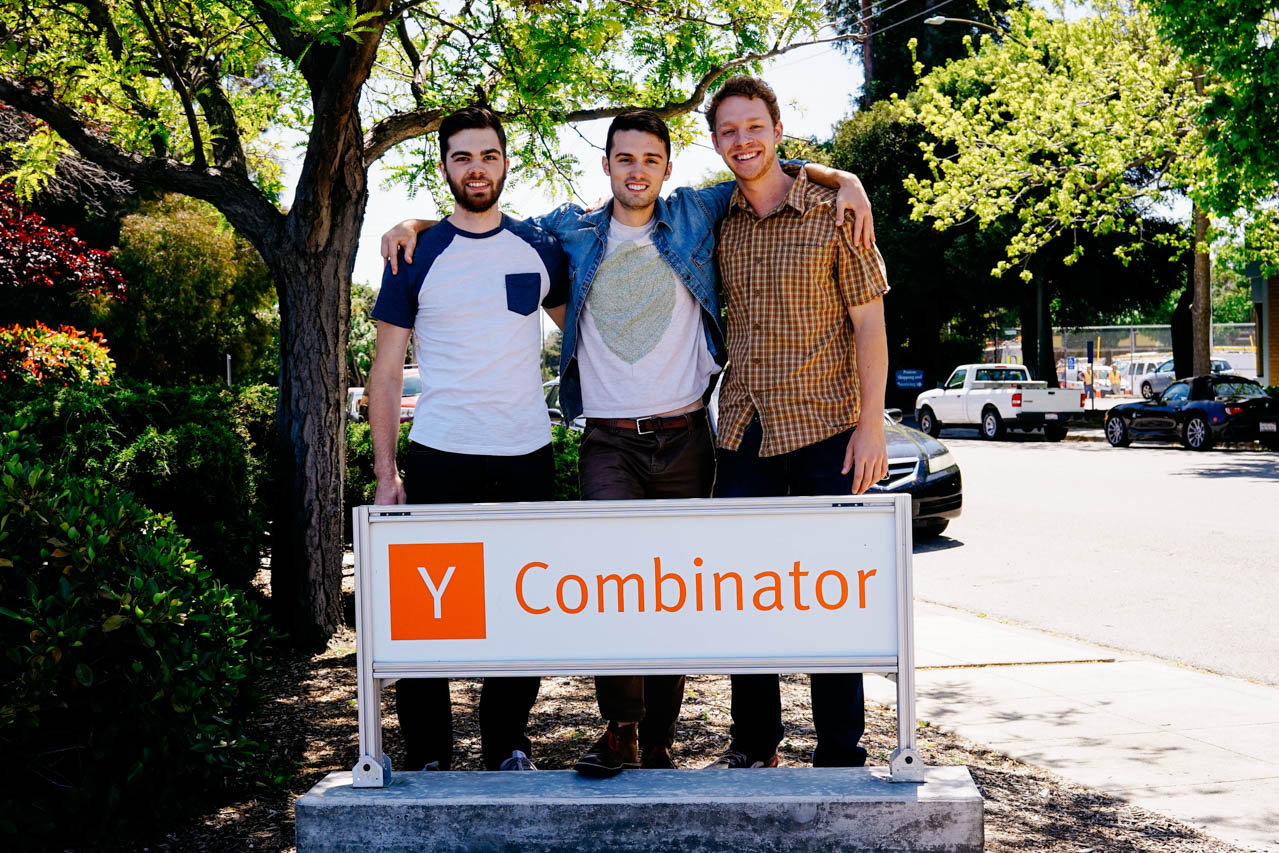 About the founders:
David Oates, 22, dropped out of Northeastern University his freshman year to work at HubSpot, where he designed their CRM product. To earn some extra money, Oates started delivering for DoorDash and became their #1 driver nationwide. This experience sparked his interest in two-sided marketplaces. Oates works on design and growth.
William Ault, 23, is the CEO of Curtsy. During his senior year at the University of Mississippi, he helped manage a local entertainment company that catered to Greek organizations. Under his leadership, the company grew from $20k to $200k in revenue.
Eli Allen, 23, was on FedEx's data analytics team before he decided to go to graduate school for computer science. He dropped out to work on Curtsy. Allen is the lead developer at Curtsy.
Q&A with the founders
What are some things you've learned from talking to your users?
Eli: The app is designed like Instagram, and users like being able to see real photos of the owner wearing the dress, alongside photos taken with a model in a studio. It gives the borrower a better idea of what the dress will actually look like on them. Our active users open the app more than 6 times a week.
What's it like being three guys building a dress rental business aimed at young women?
William: You know, it's interesting because the number of women on the team actually outnumber men. We have two women on the core team and around 15 female campus directors across the South, each with a team of their own.
What's something that has been or will be challenging for you?
David: We're focused on colleges to start out, so growth has slowed a bit during the summer term. We're focused on 'loading the cannon'—as William's dad likes to say—for the fall. We're building out teams at each school so we can hit the ground running in August. We're also running experiments in Charleston and Dallas, where a lot of college women live and work in the summer, to see how Curtsy does with weddings and other summer events.