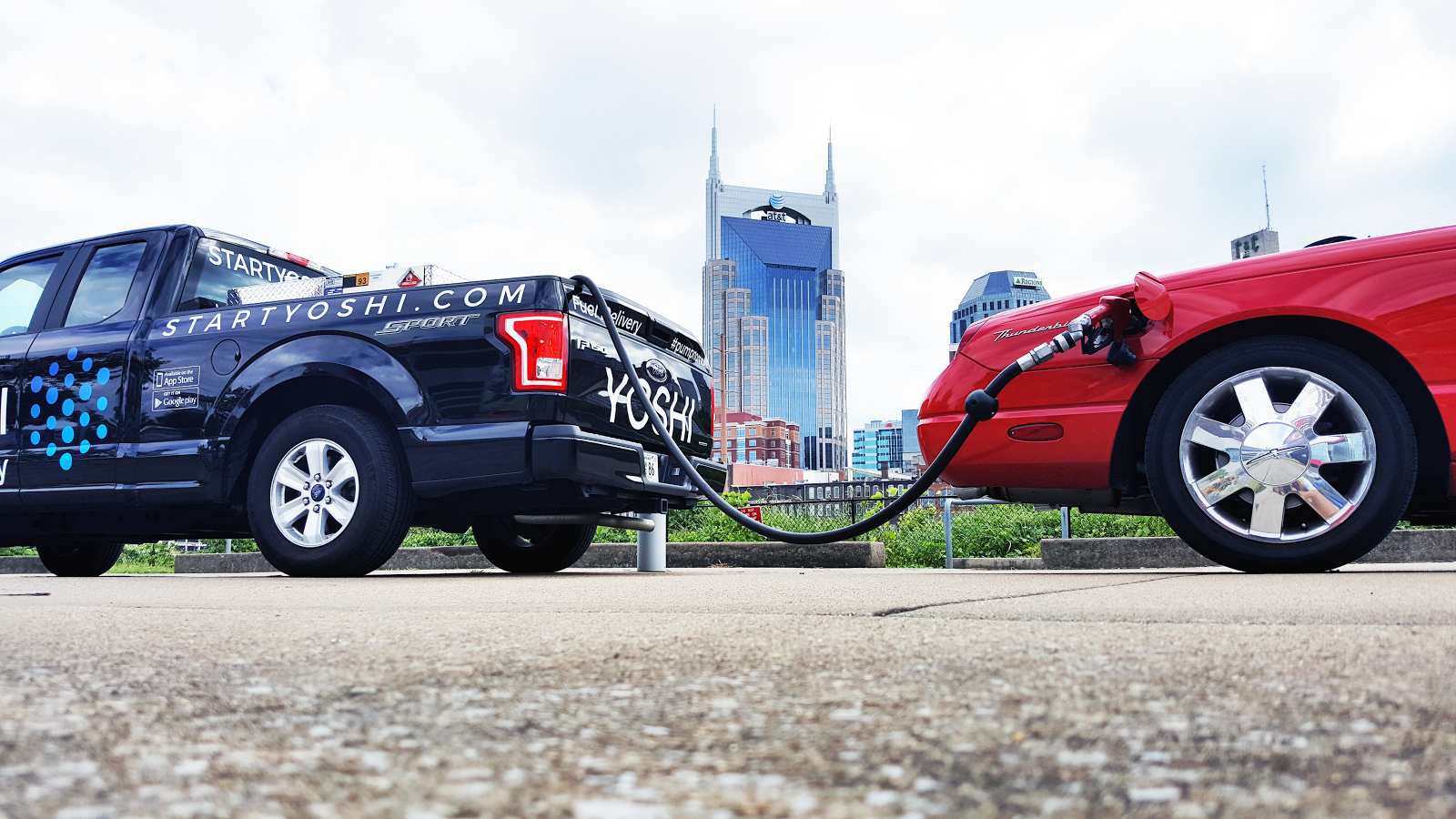 With Yoshi, you never have to waste another second at a gas station again. Yoshi refuels your car while you're at home or at work with high-quality, competitively priced gas.
You schedule when you'd like the gas delivered on a weekly basis, and if you need a top-up any time in between, you can contact Yoshi through their app. They've built Fuel Vault technology that lets them securely access your car's gas flap even if the car is locked.
A basic Yoshi membership is $15, and it includes gas delivery and regular tire checks and air-ups. For $65/month, Yoshi will also give your car an eco-friendly wash.
"We want to eliminate all the tasks associated with car maintenance," says Nick Alexander, co-founder of Yoshi. "Instead of having to go to a gas station, Autozone, or a car wash to get all these separate things done, you can have it all completed at once, without having to go anywhere."
Yoshi also services a number of fleets. They've partnered with HCA (Fortune 100 Company), Stanford University, and several other companies to service their employees' cars and fleet vehicles.
Today, Yoshi wants to service the 250 million gas-powered car owners in the United States. But they're also planning for a future where cars run on alternative fuels and drive themselves. "We don't know what exactly the future will hold, but in every scenario we see a need for a better and more efficient way to fuel and service automobiles," says David Gobaud, a co-founder of Yoshi.
"Once I signed up for Yoshi the first time to deliver gas to my car two months ago I haven't gone to the gas station once," says Dalton Caldwell, Partner at Y Combinator. "Yoshi is a set it and forget it kind of service, and the fact it has high recurrence gives Yoshi the potential to be a great business."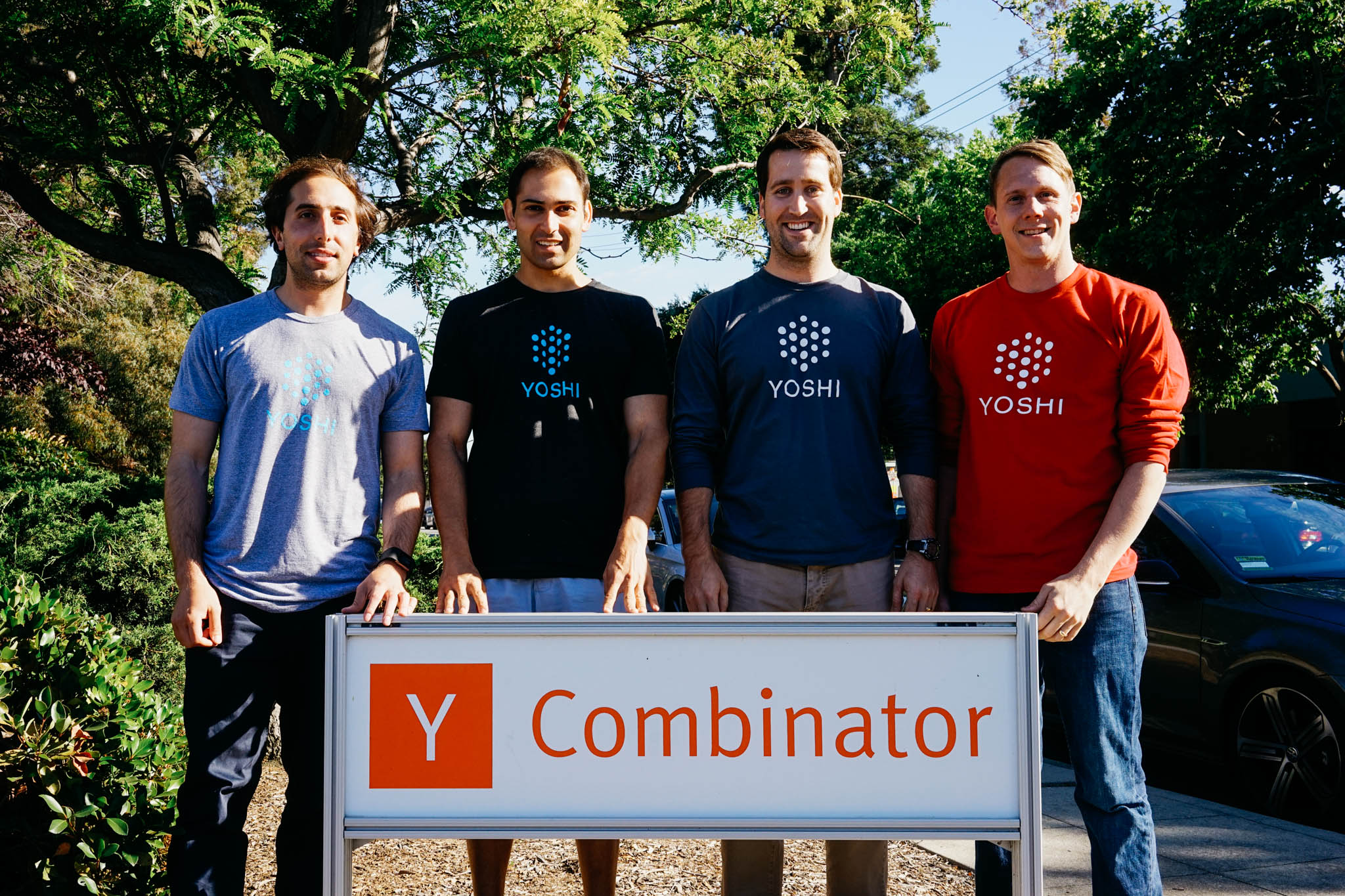 About the founders:
Nick Alexander, 29, founded 2 companies before, TinyCoupon (YC W09) and Freshplum (YC S11). He graduated from Harvard Business School last year.
Bryan Frist, 29, also graduated from Harvard Business School in 2015. Previously, he started the CHC Healthcare, the first Sino-American tertiary care hospital group in China.
David Gobaud, 31, majored in computer science at Stanford and holds a JD from Harvard Law. He previously started and ran the White House Software Automation and Technology (SWAT) team in 2011.
Daniel John Hunter, 31, was a stem cell researcher at Stanford, where he patented a delivery mechanism for tooth regeneration.