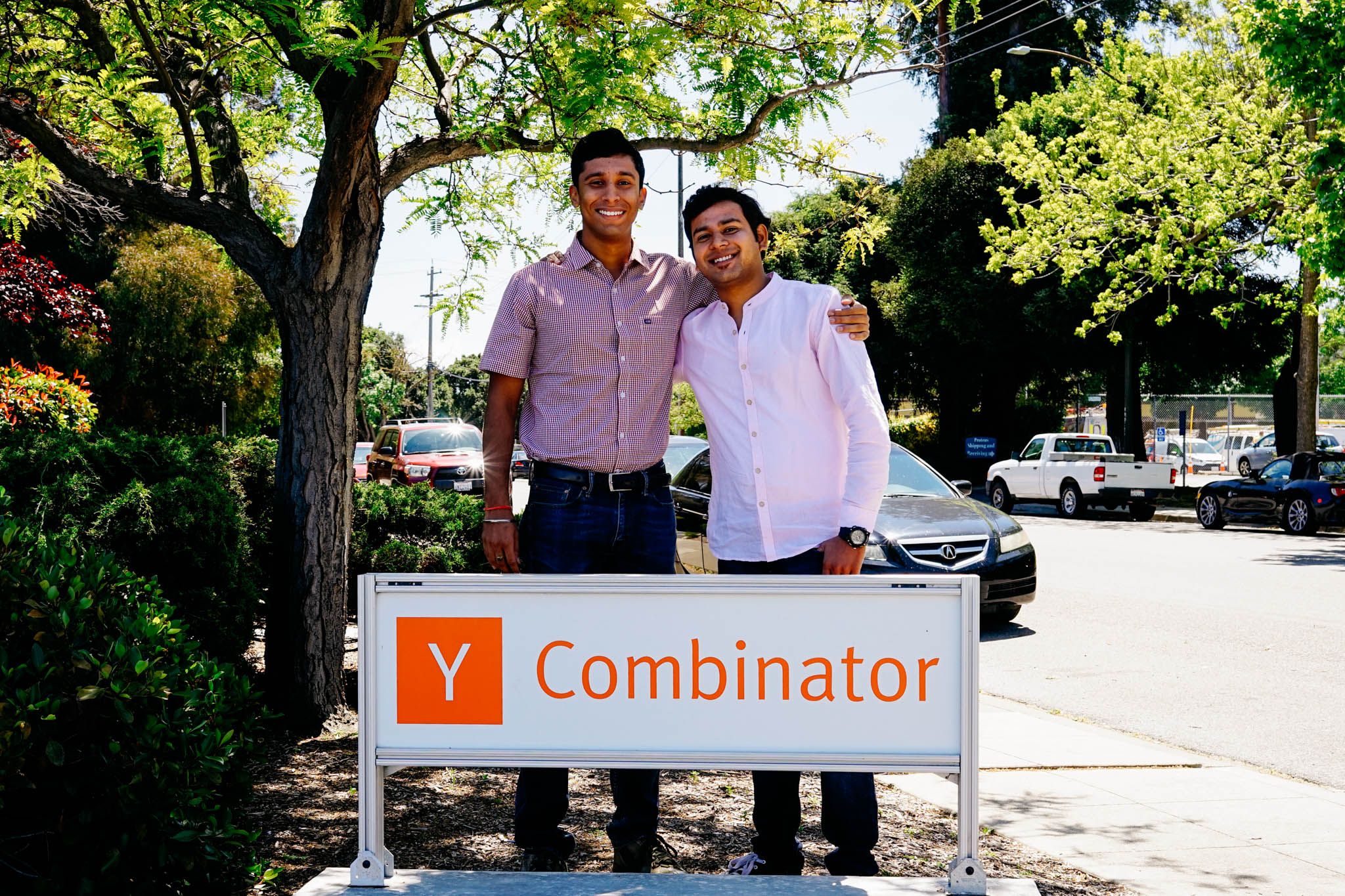 Meesho provides a complete set of mobile tools for small businesses in India to manage ecommerce on Facebook and WhatsApp. We sat down with Vidit Aatrey to talk about what he's building.
What YC Likes About Meesho:
"Millions of small merchants in India are moving their businesses online, but great eCommerce tools aimed at these small businesses don't exist. Meesho has combined world class engineering with local know-how to create an eCommerce platform well-adapted to the unique needs of these merchants."
-Tim Brady, Partner at Y Combinator
How did you start working on this idea?
We were working on a fashion marketplace startup in Bangalore before Meesho. The startup failed but one of the things we learned was that a lot of small businesses are selling online. Though they weren't using their own site, which was interesting. It was all through Facebook and WhatsApp. Although these channels increased their reach, there were a lot of gaps in the sales process.
The first problem was payments. The merchant and buyer would exchange bank account details. The buyer sends money, downloads a receipt, and sends the receipt over to the merchant who then ships the product.
The second problem was how they were showcasing their product. The majority of small businesses in India doing ecommerce use WhatsApp and Facebook groups. So the merchants add people to the group and then send out photos of the products they're selling to the group every day. So you're getting like 150 notifications per merchant on a daily basis. It's a pretty shitty experience for the buyer.They're getting spammed and all these images take up too much memory. We figured we could solve this with technology.
So how does Meesho work?
Say you're a boutique owner in India. You create a store on Meesho's mobile app by linking your business's Facebook page. Meesho automatically creates an online store for you that can be managed from Meesho's mobile app. You can update products, edit the store, manage orders etc.
Sellers can share these links on Facebook and WhatsApp with customers. These customers can easily browse through the product collection and initiate a chat anytime with the seller. Even the sellers get real­time updates of the shop visitors and the products they are visiting and even they can start a chat on WhatsApp with these customers right from the app. When the sales is closed, the seller can share a payment link on WhatsApp and accept payments by all major methods in India ­ Credit Card/ Debit Card and Wallets.
Sellers can keep their customers updated with new products on Facebook Messenger using Meesho's chat­bot automated updates.
Isn't this similar to Shopify?
Shopify was made for the U.S. market, but businesses operate differently in India. For Indians Shopify is too expensive and they want more than just a store. Indian buyers want to be able to talk to the merchant about the product before they make a purchase. Through chat, merchants will give buyers assurance that if they don't like the product, they can easily return it. You don't get that with Shopify sites.
The merchant also gets notifications of buyers visiting their site. If the buyer doesn't initiate a chat, the merchant can engage and ask if there are any questions they can answer. Bargaining is pretty common in India, you can't do that through Shopify. Really, our chat features enable merchants to sell the more effectively.
Are these needs specific to Bangalore or are they throughout India?
Throughout India. Traditionally, people buy from small businesses they trust. They know if merchants are willing to take back a defective product and they stick with those shops. Since these businesses started going online, they started building relationships with buyers over WhatsApp and Facebook Messenger. These businesses sell products from commerce long tail: Indian women fashion, accessories, and home products.
Why hasn't anyone created a product like Meesho?
Not a lot of people have desktops in India. We basically went from almost no technology straight to smartphones, so the idea of e-commerce is still pretty new. Before smartphones all sales were done offline. And everyone in India has two apps on their phone: Facebook and WhatsApp. That's India's communication infrastructure. Businesses realized that they were able to sell their products online when Flipkart started doing it. And now it's the norm. The demand for this kind of product didn't exist until recently.
How will Meesho evolve as more of these merchants come online?
We want to be the platform for small business. Right now we're only enabling merchants to be able to sell products but we want to move up the supply chain. We want to enable these small businesses to find and source products for their shops all through our app. For example right now it's hard to find the right supplier because of either high price or inconsistent quality. It's not an easy problem to solve and finding a supplier takes anywhere from six to nine months. We want to enable anyone to set up a shop and start selling in a matter of hours.