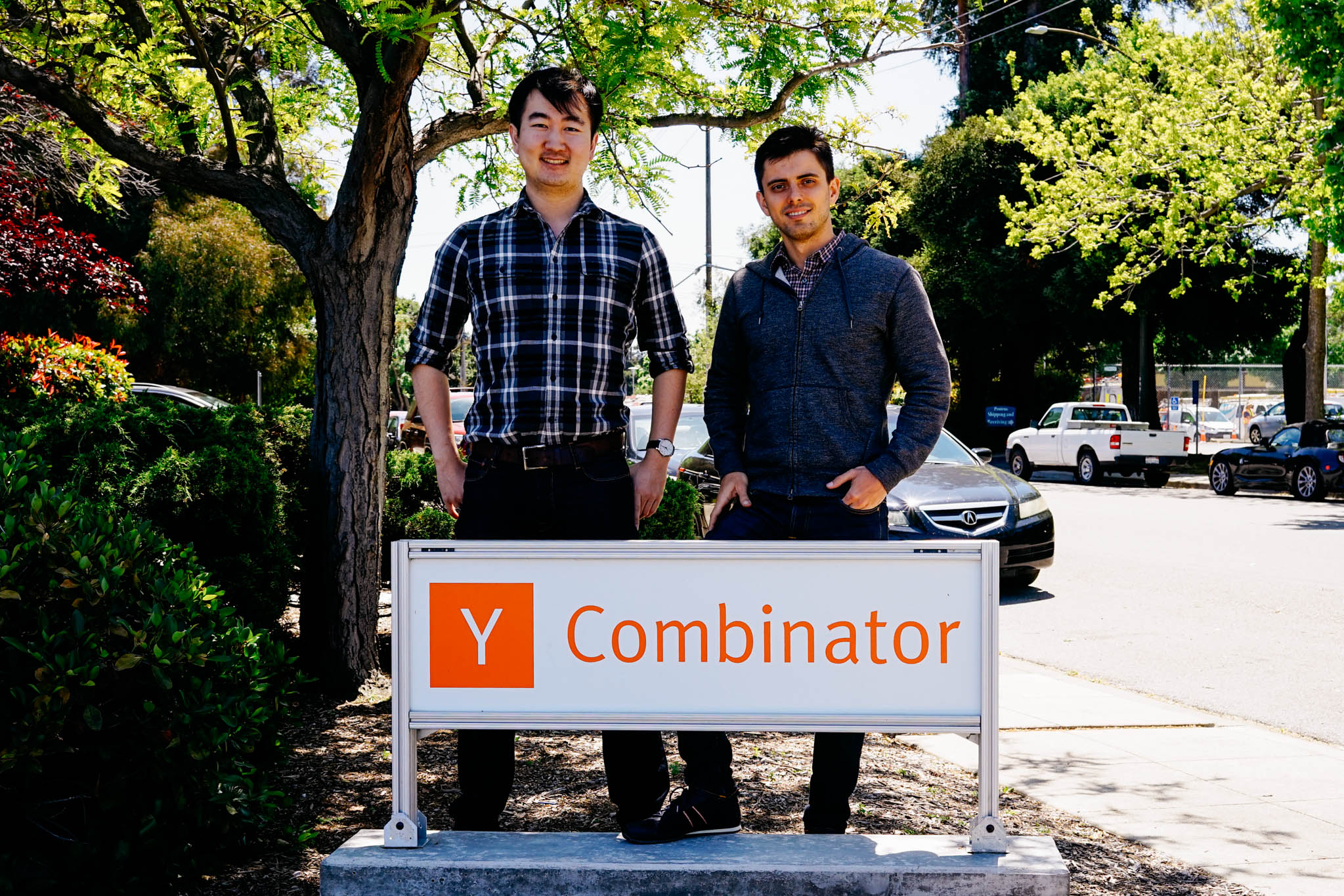 People.ai tells you exactly what your sales team is up to on a day by day basis, whether they are putting their effort in the right deals, or wasting it on the wrong ones, and we let you coach the reps based on data, and not on your hunch. Metrics are gathered from sales rep's email, calendar, conference call, phone, and Salesforce data to identify behaviors that make the biggest difference. We sat down with founder Oleg Rogynskyy to learn more.
Why YC Liked People.ai:
"People.ai is a great new tool for managing and optimizing sales teams."
-Michael Seibel, Partner at Y Combinator
How did you come up with the idea for People.AI?
I've run five sales teams before, and we've won and lost a lot of deals. When the deals don't go through, there's a lack of understanding as to why it didn't work out.
When you consider developers, you can look through their Github and see how they did something step-by-step and understand how they think. It's the opposite with salespeople. They take a certain number of leads, make a certain number of phone calls and emails, and somehow that translates to revenue. But there's no step-by-step process that gets you from the starting point to the end point.
I wanted to give sales managers the same visibility into their teams as what engineering managers have so they can better understand their sales process and make it more effective. And, I wanted to make it as simple as possible. All a sales manager has to do is sign in with their Google or Office365 account as well as Salesforce, and send invites to his reps.
What types of data are you looking at? And how is it being used?
We capture every event and activity, generated by the sales team across email, phone, conference calls, and calendar at both the individual and team-level that lead to successful sales. This data is then used to produce actionable insights and recommendations for CEOs, VP of Sales, and individual sales reps on how to manage the pipeline, coach the sales team, and close deals faster. People.ai generates a behavioral "playbook" for the sales team, based on past successes.
There are a lot of companies working on analytics at the output level but none working on coaching. You can always fire and replace bad salespeople but the cheaper and more effective strategy is to train them better. Right now, sales training is qualitative - you get verbal feedback from your manager, but he or she doesn't have much data to back up those claims. With People.AI, they have a data-driven way to coach their teams and track their improvement over time..
Doesn't Salesforce do that?
It's supposed to. The problem with Salesforce is that you have to input every interaction manually. To run analytics properly, they have to log every interaction they have with a customer -- every single email, phone call, and meeting. No one does that, which means the data is never accurate. Because of this, no one ever uses Saleforce reports either. We capture interactions automatically so you can just carry on with your normal routine.
How has People.ai influenced user behavior?
We are seeing a lot of interesting behaviors that change once People.ai is in play. For example, when sales reps first see their performance data in our platform, there are 2 common outcomes. The first is that the top performers are now able to share screenshots of their productivity and behavior with their team. The second is that sales reps who are lagging behind are now able to see they're behind and will start to work harder to catch up.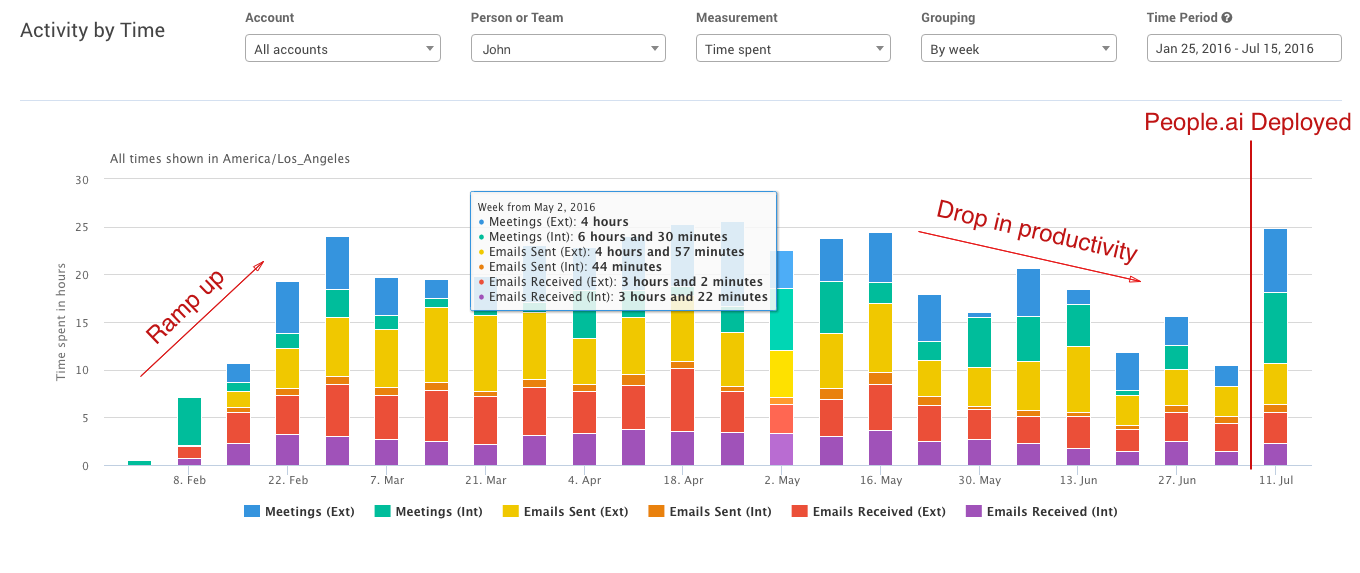 If software like this makes such a big difference, why hasn't someone built this before?
We aggregate a lot of data across many data sources but it wasn't possible to connect and utilize them until now. We needed big data stack to mature and be able to process billions of datapoints in order to reconstruct them into a relationship graph, which powers People.ai.
And sales leaders have been looking at revenue as a sole metric for success and not what kinds of activities drive revenue. Only in the past several years has there been a growing interest in ways to analyze and optimize sales team performance.
Do you plan on applying this technology to other teams as well?
Yeah, we do. Right now we're starting off with sales teams but we've already gotten a lot of interest for other use cases. One major phone carrier reached out to us and told us they wanted to use People.ai to track 400 recruiters and optimize hiring. They wanted to see which activities led to hiring the right person.
I see this becoming a platform that will tell you the most productive and effective way to execute a business process. There are no solutions of this type on the market when it comes to optimizing office worker productivity. Hence, we are coining a new term - People Analytics.