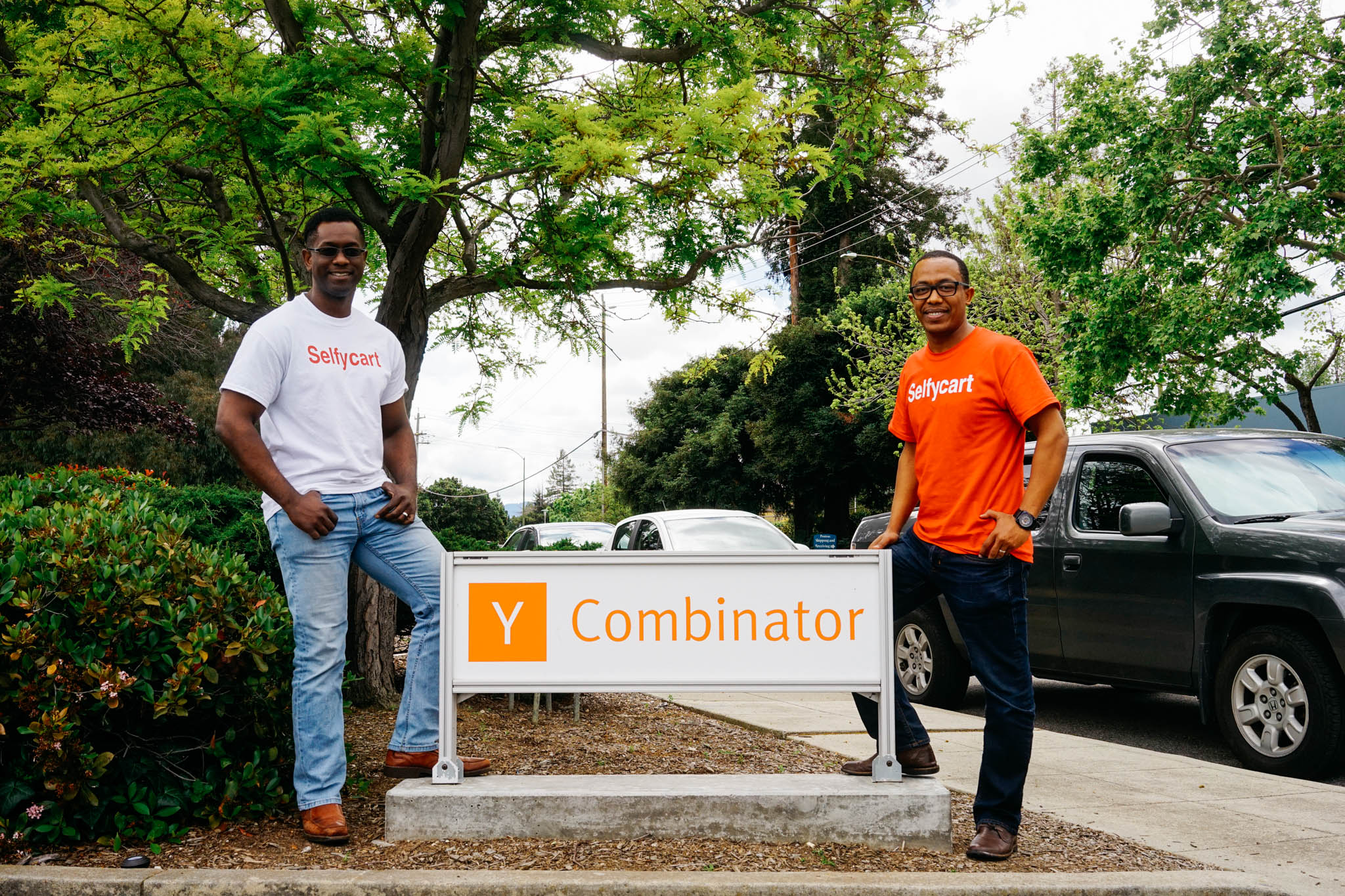 Selfycart is a self-checkout machine in an app. If you want to test it out, they're live in the Bay Area at Rainbow Grocery and Zanotto's. The founders Sahle Hashelit and Erick Lee talked to us about what they're building.
What YC Liked About Selfycart:
"With the prevalence of smartphones and mobile payments, this technology is inevitable. Selfycart is something that consumers want and the time is now."

- Dalton Caldwell, Partner at Y Combinator
YC :

Tell us about how it works.

Erick: You scan products with the app as you put them into your cart. When you're ready to pay, you complete the purchase using PayPal, ApplePay or any debit or credit card. On the way out, you show the QR code to a store associate to confirm your purchase.
YC :

What problem does Selfycart solve?

Sahle: Grocery store shoppers typically wait in line for an average of 7 minutes. We let you check out in 15 seconds.

Most stores have been using the same DOS-based point of sale (POS) systems for years. They're not innovating, which is why there are a growing number of online grocers like Amazon Fresh or Instacart who win by solving the pain points of brick and mortar stores.

But online grocers only make up a small fraction of the market. We want to drive traffic back to brick and mortar stores by solving their biggest pain points and creating a seamless experience for shoppers.
YC :

What's new about this? And why are brick and mortar grocers ready for this now?

Erick: Brick and mortar grocers are ready for this because they're starting to see more of their shoppers turn to ordering online and delivery.

We integrate with POS and payment systems seamlessly. Our system can onboard a small merchant in hours. For medium and large merchants, it might take a little longer, but it's still a simple process.

Our system also gives merchants data on their customer shopping behavior that they wouldn't have been able to capture from their POS system.
YC :

What's the hardest thing about what you're building?

Erick: The mechanics of integrating the inventory and payment with an existing retailers system and making it work seamlessly for end-users. There a lot of complexity to integrate all of these different platforms in a way that works great.
YC :

How did you decide to work on this?

Erick: I really hate standing in checkout lines (laughter).To avoid standing in line, I would order my groceries and other things online, pay costly delivery and shipping fees, and wait days to get them. Both Erick and I have domain expertise in payments and mobile commerce. We worked at PayPal and Ebay -- I was part of PayPal's Order Ahead product team that first launched at Jamba Juice.

We thought - the time is right for this. The payments and POS technology is ready - and we should never have to not check out on our phones again.